WHAT IS SURFING WITH SMILES?
Surfing With Smiles gives those with intellectual, physical, sensory, and mental disabilities the chance to learn to surf for free. It's an event that radiates positivity and helps build confidence and sense of reward for everyone involved. It's not just about surfing—it's about enjoying the company of others in a fun, confidence-inspiring atmosphere. In addition to surfing, we have boogie boards, beach games, and a DJ.  The events are held each June, July, and August in North Hampton, NH at The Wall.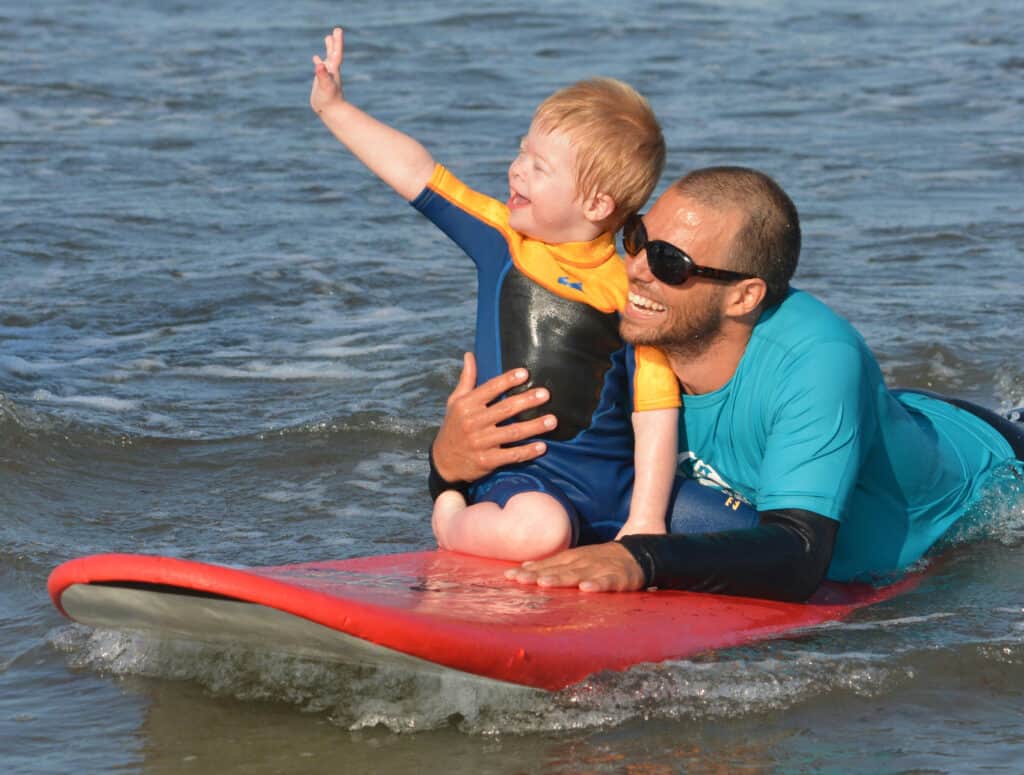 Our mission is to enhance the lives of our surfers and volunteers by creating a positive and fun environment that builds confidence, gives a sense of reward to all participants, and creates life-long friendships and positive memories.
Thanks to Cinnamon Rainbows Surf Co., our amazing volunteers, and our dedicated surfers, Surfing With Smiles has had ten successful summers so far. When we started SWS in 2009, we could've never predicted our events would grow from 15 people to more than 400+ people a few years later. We are so grateful for all of the donations, support, and positive energy our friends, family, and fans have shown us!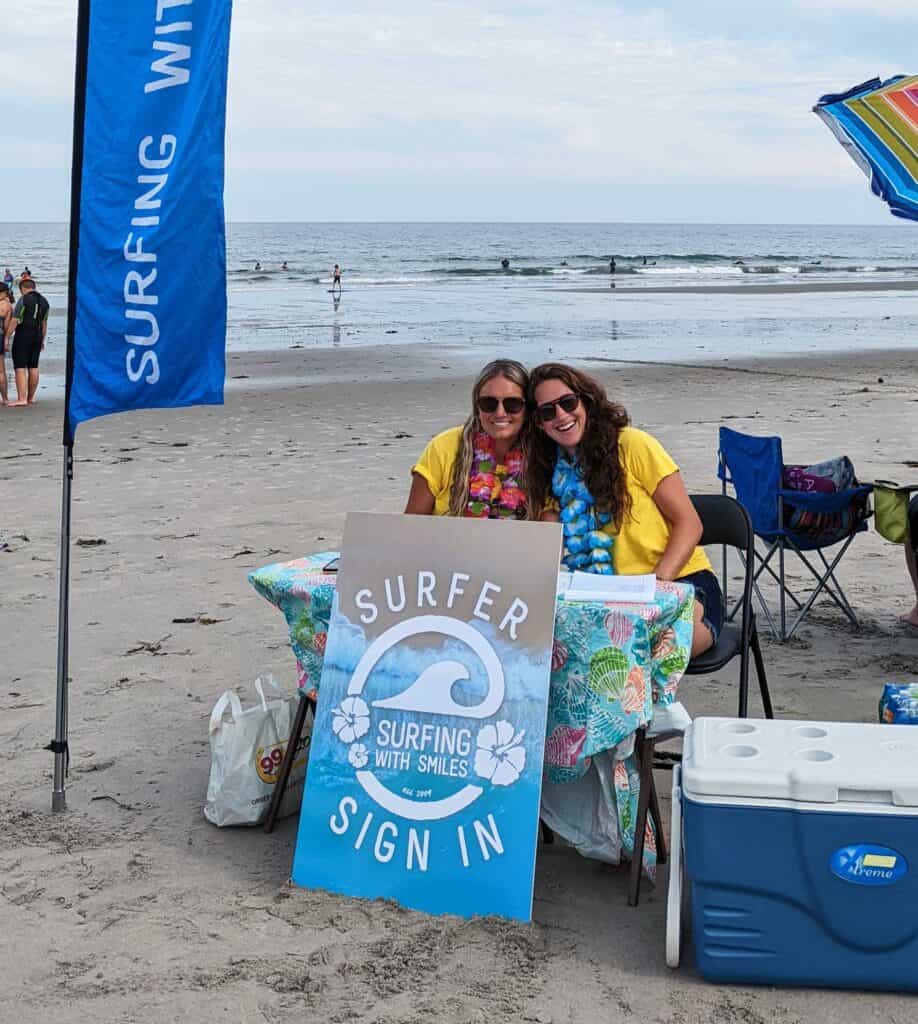 Taylor and Lindsey are the co-founders of Surfing With Smiles and longtime friends. The two met freshman year of high school at Central Catholic, and quickly became inseparable. When they were 16 years old, they found extreme happiness and enjoyment in surfing, and wanted to give that opportunity to those who may never otherwise have the chance to get in the water with a surfboard, and thus Surfing With Smiles was born. Although they live on opposite sides of the country, their bond is unbreakable. 
Taylor is the North America retail marketing manager for Helly Hansen and currently lives in Bellingham, Washington. In her spare time, she likes mountain biking, hiking, snowboarding, surfing, and hanging with her husband Ken and dog Tracks.
Lindsey currently lives in Massachusetts where she can often be found surfing, getting outside with her Bernese mountain dog Mila, and enjoying her days in the sunshine.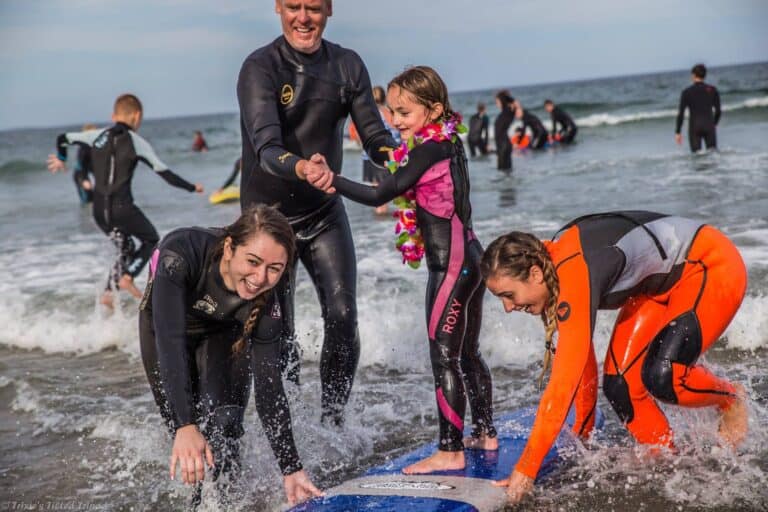 SURFING WITH SMILES PRESENTING SPONSOR
Cinnamon Rainbows Surf Co. is the presenting sponsor of Surfing with Smiles and is a huge reason we can make our events happen. Dave Cropper, the owner of the surf shop, has been involved with the event since its first year, and continues to supply us with surfboards, wetsuits, and instructors for each event. This is all possible because of them! 
& THANKS to our supporting PARTNERS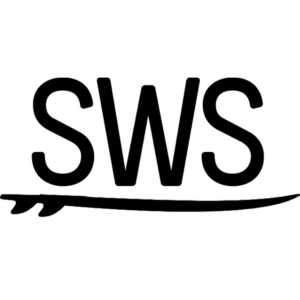 501(c)(3) nonprofit 
EIN #47-432-7153